Energy Career Night is an annual event connecting prestigious energy and cleantech companies with top graduate student talent interested in dedicating their careers to this field. Companies looking to hire for full-time, hire for summer positions or simply build a recruiting presence will be in attendance. Students from all graduate departments with a passion for the sector, and especially those in engineering, hard sciences, business, policy, and energy & resources, are encouraged to attend the event.
2019 Energy Career Night
The next event will be help February 21st, 2019 in Pauley Ballroom on UC Berkeley's Campus. This event is open to UC Berkeley graduate students and recent graduates. Attire is business casual. Appetizers and drinks are provided. If you represent a company interested in recruiting at this event, please contact Roberto Zuban, BERC Director of Recruiting at 
rob_zuban@berkeley.edu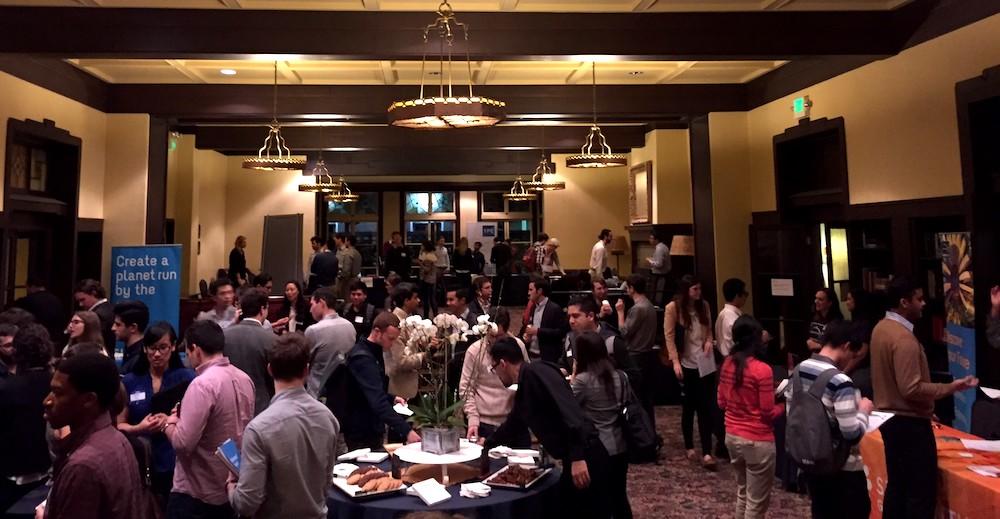 2018 Highlights 
In 2018, more than 150 graduate students from the engineering, business, chemistry, economics and other departments attended as well as 20 companies from sectors including: solar, wind, storage, efficiency, oil and gas, smart grid, utility, and more. Some of the companies that attended in 2018 and/or previous years include Pacific Gas & Electric, Bloom Energy, Chevron, Principle Power, Lawrence Berkeley National Laboratory, Energy & Environmental Economics (E3), SunRun, Intersect Power, Sila Nanotechnologies, Autogrid, Stem, 
8minutenergy 
and many others!